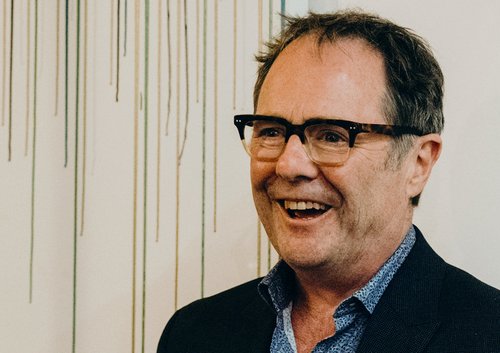 Ngā Taonga remembers Bill Gosden
9 Nov 2020
We are deeply saddened to hear of the passing of Bill Gosden, who played such an important part in the development of Aotearoa New Zealand's film culture over the past 40 years.
As the Director of the New Zealand International Film Festival, Bill championed new films and emerging talents, while also keeping early films in the public eye. He had a decades-long working relationship with Ngā Taonga, stretching back to the founding of the New Zealand Film Archive by his late friend and colleague Jonathan Dennis. The Festival gave the Archive a prestigious venue to share and promote New Zealand's cinematic heritage, including early films like The Adventures of Algy and Under the Southern Cross. In return, Ngā Taonga helped provide the Festival with access to overseas prints as a member of the International Federation of Film Archives. This partnership brought a host of early films to our shores, including The General, The Wind, and Nosferatu. Thanks to Bill, new generations of filmgoers got to experience what he called 'the cinema we mistakenly call silent' as its creators intended – in pristine quality, on the big screen, with live musical accompaniment.
Bill was a perfectionist when it came to film, and prided himself on excellence in curation, writing, and presentation. He was also an inclusive and thoughtful curator, who recognised the diversity of Festival audiences and made his selections accordingly. Diane Pivac, former Principal Curator at Ngā Taonga said on the occasion of Bill's retirement last year: "He's really good at taking himself out of the equation: 'I might not like this film, but I know other people will.'"
Bill leaves behind a truly impressive legacy as an advocate for New Zealand films and filmmakers. Our thoughts are with his whānau, friends and colleagues.
Hero image: Bill Gosden. Photo by Rebecca McMillan Photography.