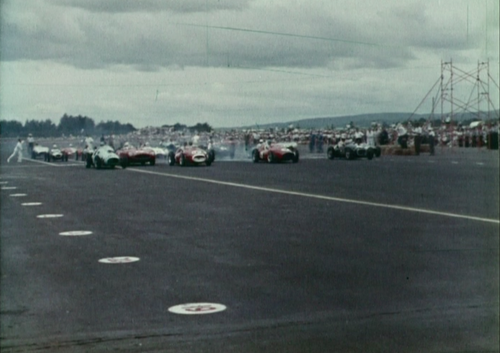 Lifting the Bonnet on Kiwi Motorsport's Screen Heritage
24 Nov 2016
From the golden era of Kiwi legends such as Bruce McLaren, NZ's motorsport film heritage is coming out of the archive and onto the screen during December at Ngā Taonga Sound & Vision's Wellington cinema.
Programming coordinator James Taylor says Ngā Taonga is lifting the bonnet on its collection of motorsport films, newsreels and documentaries on the likes of McLaren, Denny Hulme, Chris Amon, John Britten and Kim Newcombe.
"Whether you're a fan or not, it's hard not to be inspired by the sheer inventiveness, talent, courage – and ultimate loss – of the Kiwis who were pioneers, innovators and winners as motorsport developed into the global phenomenon it is today."
Filming of motor-racing was really coming into its own in the 1950s and 60s, both for cinema newsreels and home movies.
"Luckily for generations of motorsport fans, our motorsport legends were surrounded by keen amateur and professional filmmakers. In the cockpit, the workshop, behind the scenes with crew and family, and on the track here and around the world, we gained a wealth of footage," says James.
Ngā Taonga film conservators have digitally preserved several collections of amateur and professional motorsport films. These include NZ Grand Prix newsreels from the 1950s and 1960s, and footage from Bruce McLaren's collection which Ngā Taonga cares for.
"We're very excited to be able to showcase a sample, along with some brilliant motorsport documentaries, over the next few weeks."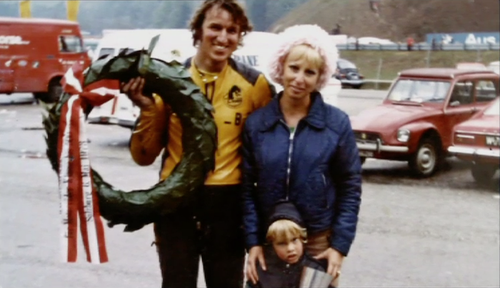 Motorsport Magic
When: 30 November to 17 December
Where: Main cinema, Ngā Taonga Sound & Vision, 84 Taranaki St, Wellington.
The Bruce and Denny Show: McLaren Compilation
NZ, 2001, 1967, 1969, 100 min, Exempt
From a time when New Zealanders took on the motorsport world, this compilation features:
-Bruce McLaren and staff of the fledgling McLaren motorsport team in 1967
-Newly preserved footage of McLaren and Denny Hulme racing in the North American Pan-Am series, which they dominated through the mid 1960s
-excerpts from the documentary on McLaren, Hulme and Chris Amon, Trio at the Top.
When: 7pm, Wed 30 Nov & Sat 17 Dec / 4.30pm Sat 10 Dec
New Zealand Grand Prix 1955-1962
NZ, 1955 - 1962, 60 min, Exempt
Relive the glory days, thrills and spills of grand prix racing in New Zealand in a wonderful compilation of archival footage from Ngā Taonga Sound & Vision's collection.
When: 7pm, Fri 2 & Wed 7 Dec
One Man's Dream: The Britten Bike Story
NZ, 1994, 96 min, Exempt
Motorcycle enthusiasts the world over have talked of designing the ultimate super bike. New Zealander John Britten did more than talk. He went ahead and built it – at home and by hand. From the backyard workshop to the screaming action of Daytona and the Isle of Mann, this documentary is his amazing story – and the tale of the revolutionary bike that confounded the critics and took the world by storm.
When: 7pm, Thurs 1 Dec, Fri 9 Dec & 4:30pm Sat 17 Dec
Love, Speed & Loss
NZ, 2007, 77 min, Exempt
1970s motor-racer Kim Newcombe developed, designed, raced and died on his König motorbike, posthumously taking second in the 1973 World 500cc Grand Prix. This multi-award winning film documents the underdog triumph, grand adventure and ultimate tragedy of Kim and wife Janeen in the qualifying rounds through central and eastern Europe. It is also a personal, behind-scenes glimpse of the sport before it became the huge sponsor-driven machine of today.
When: 4.30pm, Sat 3 Dec, 7pm Thurs 8 Dec, Wed 14 Dec
SENNA
France, 2010, 106 min, M - Offensive language
The only-non-NZ film in the programme, SENNA was chosen for its incredible story and outstanding archival footage. Legendary Brazilian Formula One racing driver Ayrton Senna won the F1 world championship three times before his death at age 34. SENNA tracks his life and work, his physical and spiritual achievements, his quest for perfection and the mythical status he has attained. Far more than a film for F1 fans, SENNA unfolds a remarkable story in a remarkable manner, eschewing many standard documentary techniques in favour of a more cinematic approach that makes full use of astounding footage, much of which is drawn from F1 archives and previously unseen.
When: 7pm Sat 3 Dec & Sat 10 Dec