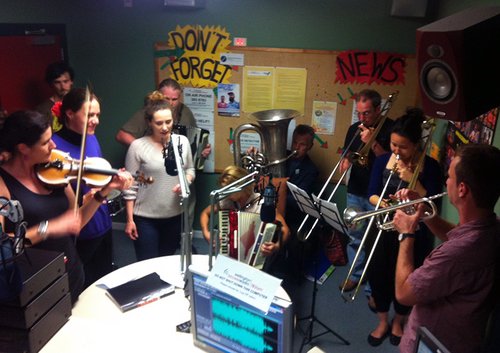 Wellington Access Radio Deposit Historical Audio Collection
6 Apr 2016
Wellington Access Radio is celebrating its 35th birthday and the archiving of its historical audio collection at Ngā Taonga Sound and Vision this April.
The station launched in 1981 as the first community access radio broadcaster in New Zealand, providing a platform for content by, for and about the local community. Wellington Access Radio programming features multiple languages, women's, youth, children, sexual diversity and religious diversity broadcasts, alongside community programming and New Zealand music.
The materials deposited include recordings of the first broadcast (5 April 1981), as well as various programmes that were pre-recorded or recorded off-air from 1981 to the mid-1990s.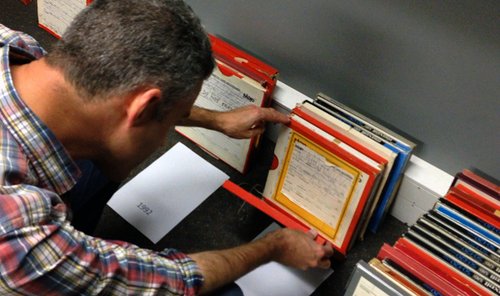 The collection comprises:
236 x 5" open reel tapes
373 x 7" open reel tapes
165 x 10.5" open reel tapes
51 x other materials (CDR; DVD; cassette; minidisc)
Station Manager Kristen Paterson says the archived reel to reels and cassettes contain a wealth of fascinating audio. "They give a real snapshot into the diversity of Wellington and events in the community over the years," she says.
Ngā Taonga Sound & Vision Radio Collections Developer Gareth Watkins received the collection in 2015. "We were delighted to acquire this culturally rich collection. The programmes broaden and enrich the national audiovisual collection with a variety of voices, opinions and communities – many underserved by mainstream media in the 1980s. For some communities, these early recordings will contain their first radio broadcasts in Aotearoa New Zealand."
The 800+ taonga are now safely housed in Ngā Taonga Sound & Vision's Christchurch facility and have been added to the archive's digitisation schedule, further safeguarding the content for future generations.