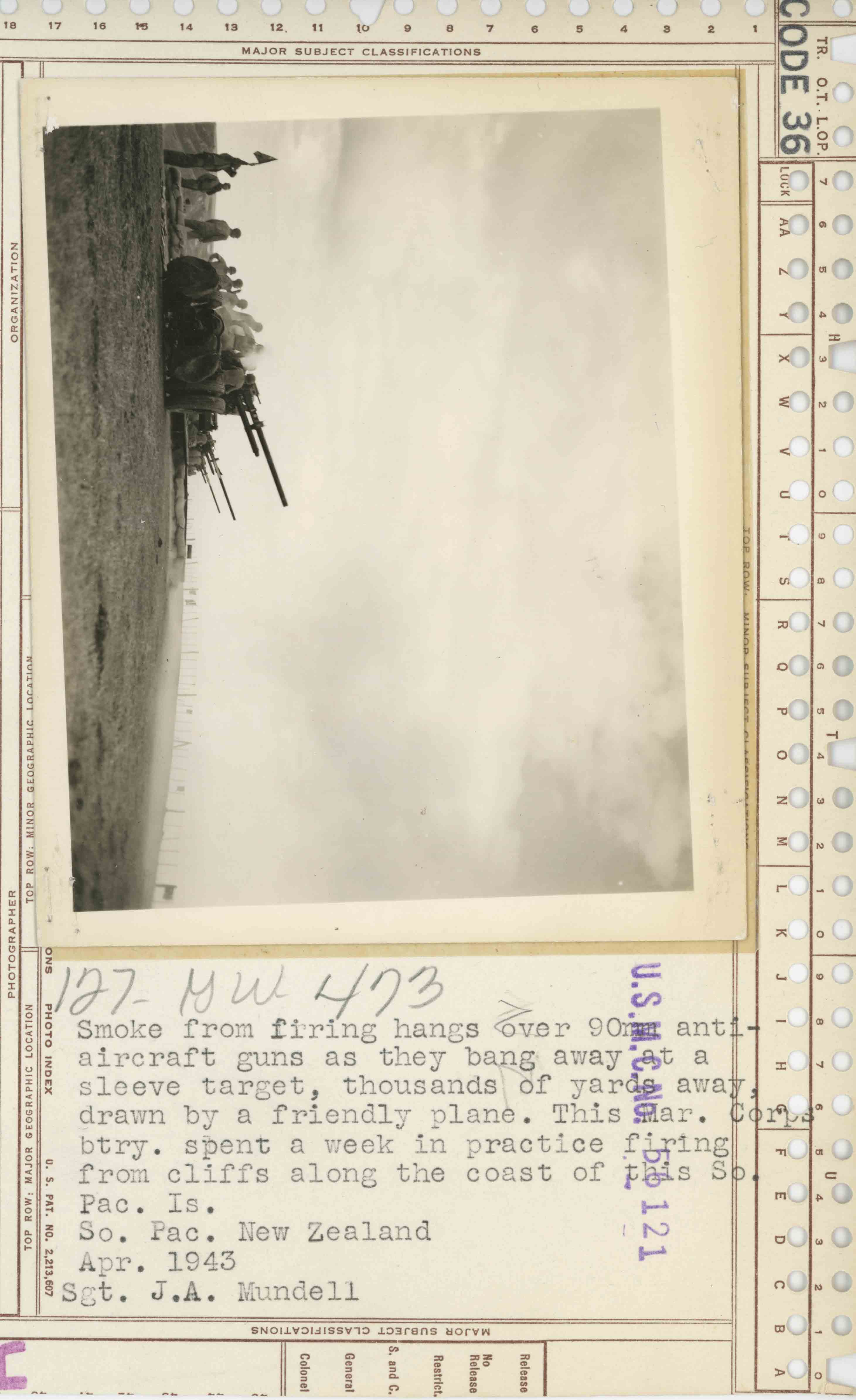 ARTILLERY EXERCISE
Black and white stills of the US Marines partaking in artillery exercises.
The photography is by US Marines attached to specialist film units, who were stationed in New Zealand at this time.
Stills in this set capture command post exercises; smoke from firing anti aircraft guns; camouflaged machine guns; April 1943.