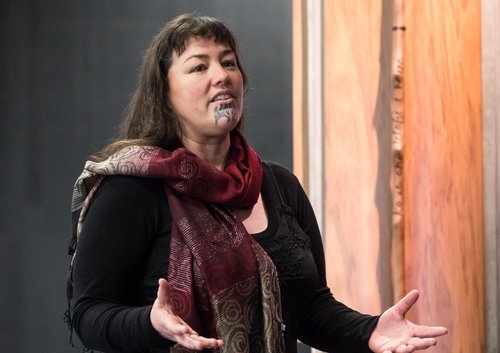 Te Kāhui Tātāriki

–
Leadership team
Meet Te Kāhui Tātāriki, our Leadership team.
I tēnei whārangi
On this page
Honiana Love
Tumu Whakarae – Chief Executive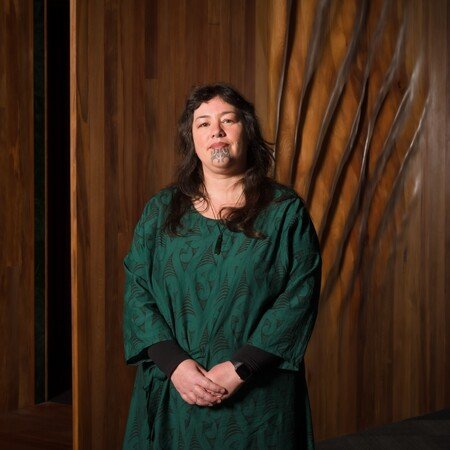 Taranaki te mounga
Raukawakawa te moana
Ko Te Ātiawa, ko Taranaki Iwi, ko Ngāti Ruanui, ko Ngā Ruahinerangi ngā iwi
No reira, e te iti, e te rahi, te katoa, tēnā koutou, tēnā koutou, tēnā koutou katoa.
Prior to joining Ngā Taonga Sound & Vision as Pou Ārahi, Honiana Love was Senior Adviser Māori at Manatū Taonga, Ministry for Culture and Heritage. She has over 25 years of archival experience – including working as an archivist at Archives New Zealand and Te Reo o Taranaki, and as a librarian.
Paul Meredith
Pou Ārahi – Deputy Chief Executive, Māori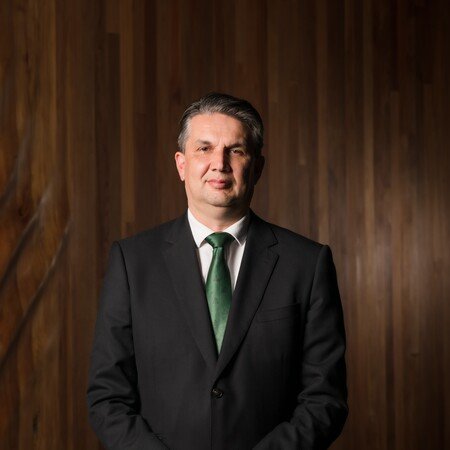 Nō Ngāti Maniapoto me Ngāti Pākehā a Paul Kua roa ia e mahi ana i te ao Māori.
Paul has over 25 years of experience in kaupapa Māori activity. He has researched and published in the areas of tikanga Māori, Māori identity, Māori history, and Treaty claims, with a particular focus on te reo Māori archival sources. Paul has also built up an extensive network across iwi and other Māori organisations.
Jeanette Bullen
Pou Hāpai – Deputy Chief Executive Organisational Performance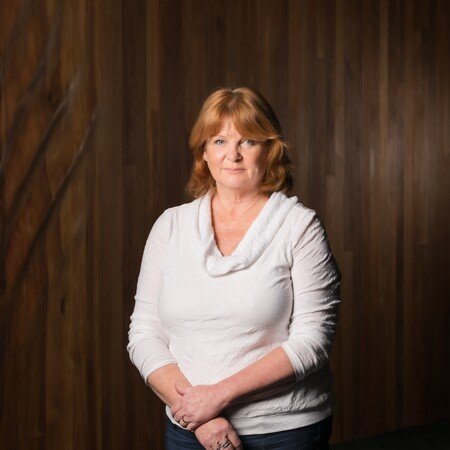 Jeanette Bullen has held senior roles, primarily in the finance sector, covering communications, marketing, business development, sponsorship, event management and customer service. She joined Ngā Taonga in 2017, became Group Manager Outreach & Engagement (now called the Share & Promote Group) in September 2018 and then took on her current role in July 2022. She holds a degree in business studies from Massey University. Jeanette lives on the Kāpiti Coast where she is happily working on doing up her 1950s home.
Stephanie Lay
Pou Mahere – Strategic Advisor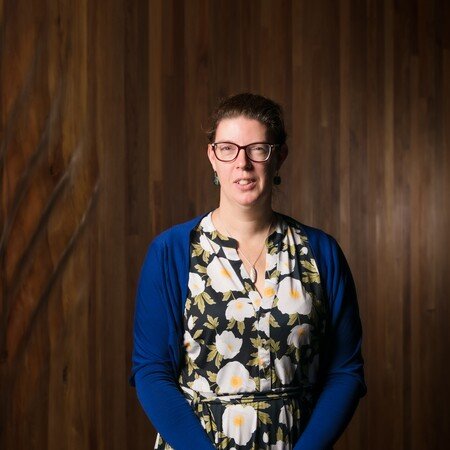 Stephanie has over 20 years of experience working across the public sector, including a number of large change programmes. Her previous programme work includes the Christchurch Justice and Emergency Services Precinct Programme, Defence Transformation Programme, National Building Consents System Programme, Housing New Zealand's Transformation 1 Programme and Modernising Child, and the Youth and Family Programme.
She joined Ngā Taonga in 2019 and established the Digital Transformation Programme to review how our systems contribute to business performance and assess how we can use them to empower and support staff to manage the Archive.
Stephanie holds a master's degree in Mediaeval History from the University of St. Andrews, Scotland. She has lived in New Zealand for more than 20 years and enjoys the bush walks around the western suburbs.
Kate Button
Pou Tūhono – Group Manager Share and Promote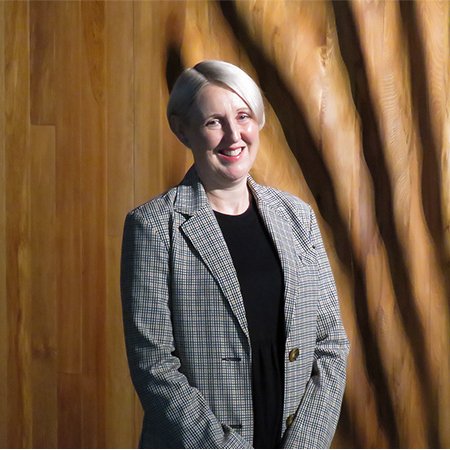 Kate Button has had over 20 years' experience working with visual media in a variety of environments; both in the GLAM sector and the commercial world. She is interested in how organisations intersect with their audiences.
Kate started work at Ngā Taonga in 2019 in the Public Programming team. Prior to that she worked at Te Papa in a variety of audience engagement roles. She has a Bachelor of Arts from Victoria University of Wellington Te Herenga Waka majoring in History. She lives in Newtown and juggles family life with renovating their 1906 villa and an interest in art.
Kate Roberts
Group Manager Preservation - Pou Rokiroki Taonga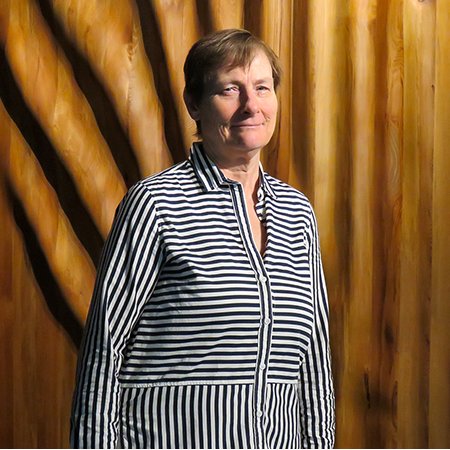 Kate Roberts comes from the New Zealand museum and library worlds, having trained as a conservator in Canberra in the 1980s and having worked at the Otago Museum, Te Papa, the National Library, Archives NZ, Puke Ariki, the Govett-Brewster Art Gallery, Auckland City Libraries, and the Art Gallery of Western Australia.
While in Western Australia from 2014-2019, Kate volunteered at the Kimberley Language Resource Centre, writing their digitisation plan for archived audio recordings made over 40 years of linguistic fieldwork in the language-rich Kimberley.
At Ngā Taonga Kate is Project Executive for the Utaina mass digitisation project and Group Manager for Collections and Preservation teams.
Kararaina Te Ira
Group Manager Collection Management - Pou Kohinga Taonga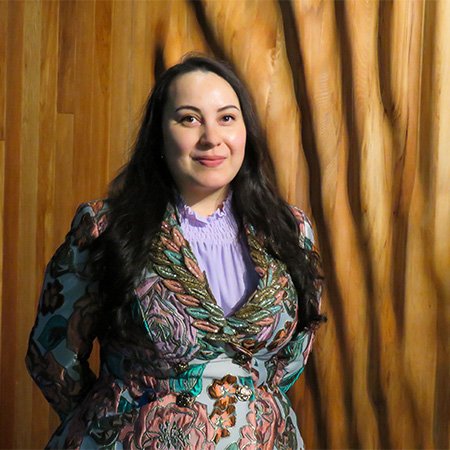 He uri a Kararaina o ngā tūpuna mai ngā waka ō Tainui, Te Arawa, Kurahaupō, Mataatua, Takitimu me Tokomaru. Ko Waitahanui te ūkaipō. Ko Porokaeaea te ahikā. Wania atu te poi whakapapa ki Te Tau Ihu. Ka rere tītaha ki ngā pikitanga o Maungaharuru ki Tangitū Moana, Ko Tangoio te papakainga.

Prior to joining Ngā Taonga Sound & Vision, Kararaina Te Ira was Director of the Hokitika Museum, Research Centre, and Archives. Kararaina has over 10 years' experience in the arts, cultural and heritage sector. This experience includes the development of cultural centres, museums, archives, research centres, galleries and whare taonga initiatives. As a trained conservator and curator, Kararaina has worked on many preservation and interpretation projects located in motu throughout Te Tai o Rehua, Te Moana Nui a Kiwa and Europe.