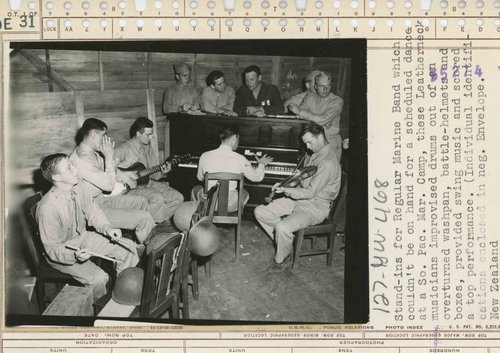 The Norm Hatch Collection
14 Jun 2022
Learn about this recently digitised collection of WWII films and photographs.
Guest post by Allie Webber, of the Kapiti US Marine Trust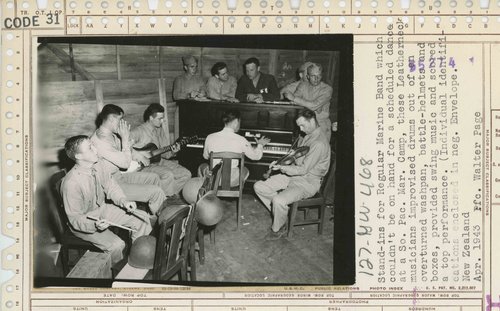 The Collection of 30 films and over 673 black and white photographs includes: U.S. First Lady Eleanor Roosevelt's visit to New Zealand in 1943 and shows her touring Whakarewarewa with Guide Rangi Dennan.
It also shows huge public events with Māori performances in Gisborne and Kāpiti.
Other highlights are public events, rugby games, hospital scenes, dancing in the Cecil Club in Wellington, farm visits and extraordinary footage of the Marines beach-landing exercises under fire at Paekākāriki.
The films are largely camera rolls made for a news feature called, Meet New Zealand by Norm Hatch. Each film is about eight minutes long; 16 have been digitised and converted from nitrate to 4K in the U.S. They have been brought to New Zealand as high resolution copies and deposited at Ngā Taonga. Fourteen low resolution original films are also part of the collection.
Steve La Hood and the Kāpiti U.S.Marines Trust (KUSMT) now jointly own a copy of the digitised 4K master tape and are currently turning it into formats that will enable the Trust and members of the public to view it.
With the aid of a grant from the Lottery Environment & Heritage Fund in 2021 they have been working together to make a short film show-casing content from the collection. The Trust is also creating a feature on its website: www.marinenz.com to promote the collection and make low resolution versions of some of the films and photographs available to the public.
The 673 still black and white still photographs are being kept together with the film collection; each has two copies, a low-resolution copy with the photographer's hand-written descriptions on them and a high-resolution matching photograph. All the photographs are professionally posed and shot by either Norm Hatch or one of his team.
About the Kapiti US Marines Trust
The Kapiti US Marines Trust (KUSMT) was established in 2010 to help promote the collection, conservation and exhibition of WWII Marines History in Kapiti and the Wellington region. "Our vision is to tell the story of the 'friendly invasion' of U.S.Armed forces in New Zealand, between 1942-44- for future generations. Events, exhibitions, and various exterior signage displays enable us to do this." Marinenz.com